CZKBaito8080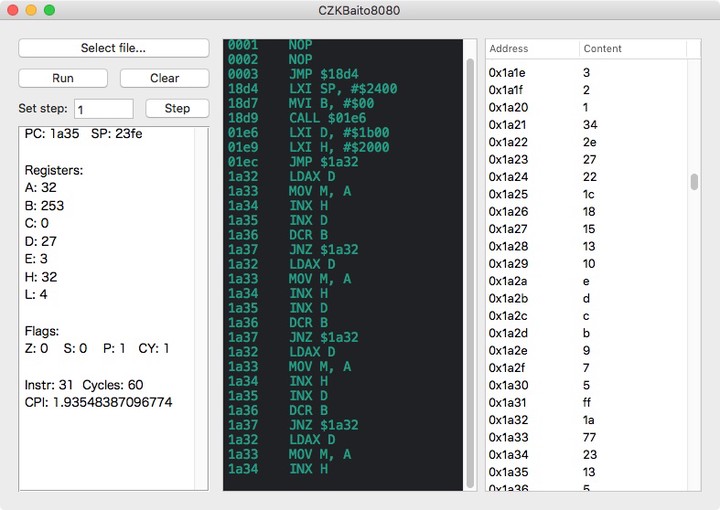 Just some Intel 8080 instruction set magic with Swift. Experimenting with emulation in order to expand my knowledge in the field of Computer Architecture and Organization.
Clearly WIP. Starting with a subset of the instruction set, but I'm aiming at full emulation at some point. Ideally, having built a full i8080 emulator, I would like to emulate some nice arcade games on top of it. This would be my goal.
If you feel like checking it out right now, I recommend using the original タイトー Space Invaders binary as an input file for best results. The reason: I'm iterating through the instructions of that particular file and implementing them one by one.